Chelsea Own a stand or build the training ground: Ex-Chelsea man Vialli helping fans invest in their clubs Nizaar Kinsella Click here to see more stories from this author Chelsea correspondent Last updated 2 years ago 18:00 10/13/17 FacebookTwitterRedditcopy Comments(0)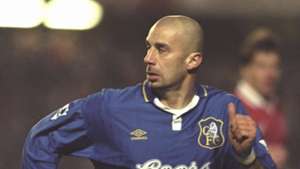 Getty Chelsea Stevenage Crystal Palace Fulham Parma Portsmouth Premier League The former Italy striker has entered the unlikely world of football finance and is already impacting a host of big-name clubs with his new project Gianluca Vialli has traded goals with Chelsea, Juventus and Italy for Silicon Valley-style start up, Tifosy, which is aiming to give football fans an opportunity to invest in their clubs. Chelsea 5/2 to beat Palace -2 handicapTifosy has helped Fulham to build a statue honouring their World Cup-winning defender George Cohen, while Portsmouth now have two new academy pitches at their training ground in the city. The platform has also been used to build museums and new stands, while fans have taken advantage of opportunities such as playing on their club's pitch in return for their investment.  Editors' Picks Why Barcelona god Messi will never be worshipped in the same way in Argentina Lyon treble & England heartbreak: The full story behind Lucy Bronze's dramatic 2019 Liverpool v Man City is now the league's biggest rivalry and the bitterness is growing Megan Rapinoe: Born & brilliant in the U.S.A. Vialli is clearly still making a big impact on football after leaving a game where he won two Serie A titles, the Champions League and FA Cup. The 53-year-old had a successful spell as Chelsea's player-manager in the late 90s, but now he is focused on helping fans to invest in their clubs by buying shares and mini-bonds. "My father was an entrepreneur," Vialli told Goal when asked about why he traded football for the world of finance. "I always look out for stuff that excites me and I know I want to get involved in projects and companies that have got a mission to make a service that will make football or sport better. "Tifosy is a great idea in my opinion because it serves both the football clubs and the fans and, ultimately, I believe the sport will be better. I think I know the football industry quite well. Talking about football, in particular, and I think there are two major problems."One is finance. Football clubs, they need money. Some of them spend money unwisely, some of them just spend money strengthening the side and they spend a massive amount of money, kind of a fortune, in investing in players."Other clubs, I think wisely, want to invest money in order to invest it in tangible assets. Something that will make the club more financially sustainable, something that will assure a better future for the club. So I think there are so many clubs that want to spend money for the right reasons."Whether they want to build a museum for the fans, whether they want new training facilities for the academy or build a new stand to make the stadium better and to get some more revenues. These are the sorts of clubs that we want to work with."We are a tool that wants to help football clubs to raise money for tangible projects and also in doing that, we reconnect the clubs with the fans. We realise that the second major problem in football is that the fans don't feel like they are part of the clubs anymore."It might be due to the fact that there are so many foreign ownerships out there. It might be down to the fact that many fans are being treated like customers rather than being treated as partners.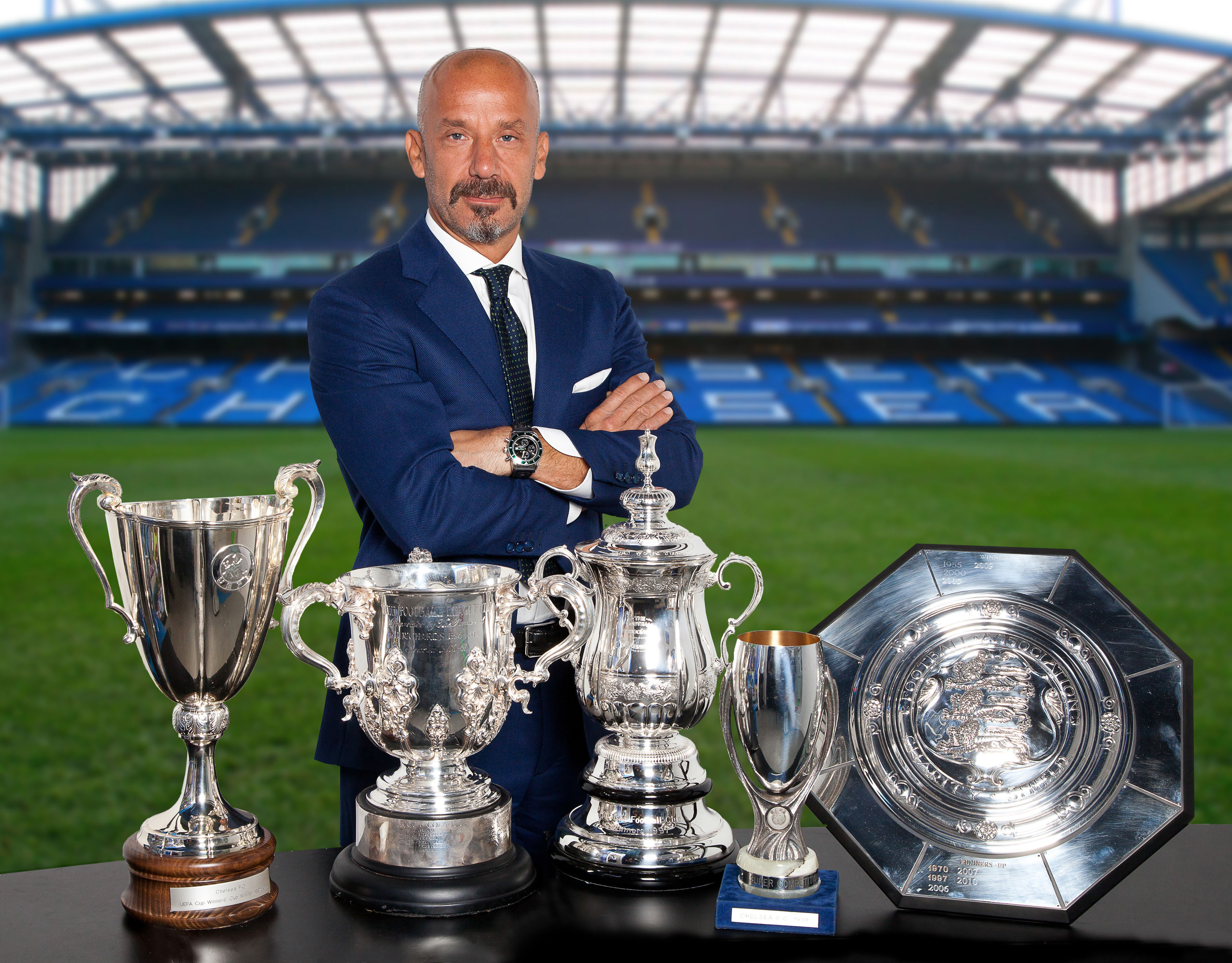 "So I think that working together, shoulder-to-shoulder and helping football clubs in order to become better football clubs makes the fans very proud and makes them reconnect to the club that they are so passionate about."Tifosy has drawn comparisons with Kickstarter, which raises money for projects in return for incentives. However, Tifosy differs by being authorised by the Financial Conduct Authority and is able to allow fans to actually get involved in the business side of football. Fans in the United Kingdom, Netherlands and Italy already have financial arrangements with clubs. Tifosy are now aiming to expand their team into Spain, Germany, France and the USA, as they come close to raising £1 million for themselves through their own website. "When we started, Fautso Zanetton, myself and James Pollock [the founders of Tifosy], the idea was to run rewards based campaigns," Vialli added. "There was a charitable aspect but we basically wanted to do something for football clubs and we wanted the fans to contribute or to donate money in return for some sort of money can't buy experiences."Now these experiences have become particularly sophisticated, it is not just about a shirt, it is about having your name on a plaque at the training facilities or it is about spending the match day in the dressing room, listening to the players and the management just before they go on the pitch and so on.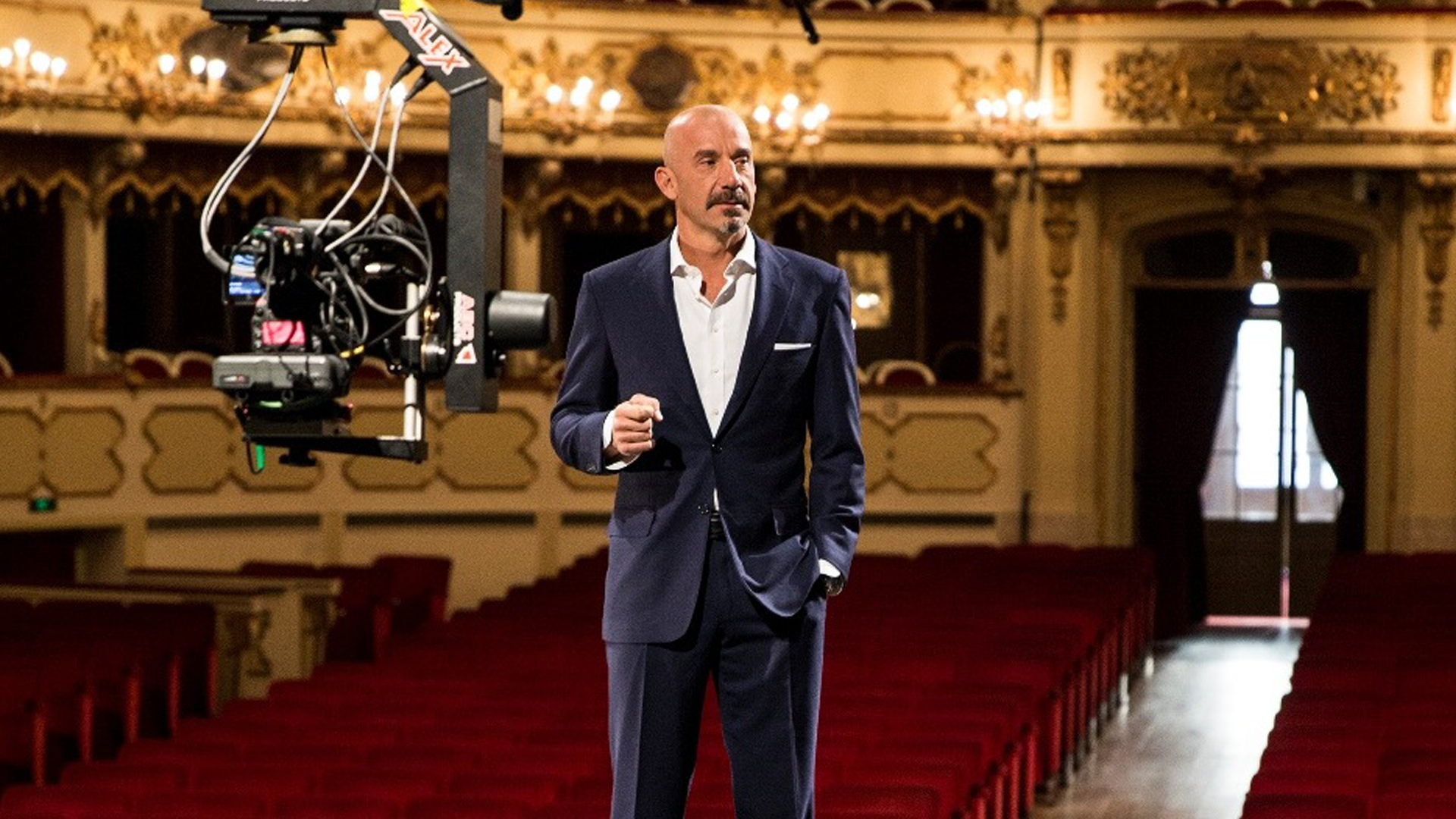 "So many fans are interested in contributing because on the one hand, they live an incredible experience that they will never forget. On the other hand, they know they are contributing and donating money to make the club eventually better."So the museum at Parma, training facilities at Portsmouth, the 1966 World Cup winner statue at Fulham. The big screen inside a stadium at some second division clubs for the fans to look at the scores and watch the highlights."These are the features that the fans are so keen on and some of the clubs didn't have the money to [do them]. We had campaign contributions from 35, even 42 different countries. So we realised that it isn't just about fans from one specific club but there are so many football fans out there in the world who the online platform could reach so they can contribute."Later we realised that fans wanted more, they didn't just want to contribute, they wanted to be investors. They started asking us if we could talk to clubs to sell some equities or launch some mini-bonds. So from campaigns based on rewards, we went to organised campaigns with mini-bonds or equities, so fans can invest."They know they are investing in something that's meaningful but they are also getting a financial return – 4% [in cash] or 8%, if you get some coupons or credit. So it is a win-win situation in my opinion for the clubs and for the fans."Kickstarter has a different approach, they sort of use a kind of do-it-yourself approach, it is all down to the person who wants to raise money for a specific project to run the campaign on the website."We do something totally different, we come up with the campaigns, we run it on the website, we do due diligence so we offer a 360 degrees type of service but I think the most important difference is that we have the license. We are authorised by the Financial Conduct Authority so we need to do things properly."The platform has seen a Portsmouth fan have a meal with a club legend, other supporters play at Selhurst Park and a fan at Bradford City unveiled as if he were a new signing for the club. However, the most innovative aspect of Tifosy's platform is that fans are making real investments in their clubs with an interest return or ownership of official shares
read more